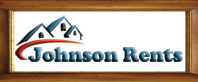 Our Policy
We offer month to month rental agreements.
Tenants are required to complete background checks. This helps give all tenants a safe environment to live as neighbors.
We have a no cat and no dog policy. Caged pets such as fish, birds ect. are welcome but must be approved.
All units are non-smoking. However we do allow smoking outside on the premises.
Many properties have assigned parking to ensure that you have space to park while at home.
We have affordable and clean units ranging from $265 to $850.
For an application or more information on availability please contact us.